A word of explanation: The following is a transcription of a letter written by Hannah (Sharp) Leason, oldest sister of Anne Sharp who married Andrew McCreight who was the grandfather of Major I. McCreight who was the grandfather of Robert A. Stumpf who is posting this on my Web page on the internet in 1999. Juxtapose this action with that of Hannah as she takes up her pen in 1867 to let us know what happened in 1794.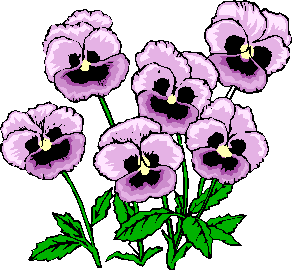 Scrubgrass, Butler County, Venango Township. October 26, 1867.
I sit down to write some particulars about my father's Death. He was a Militia Captain. He Served under george washington in the revolutionary war. My father Andrew Sharp was married to my Mother Ann Woods in the year 1783 in their native place in Cumberland County pen and with a family of one Child moved to Crooked Creek indiana. This being a new county there was no Chance for Schooling his children. My father after Settling there ten years he was determined on having his children schooled. He Swapt his place for one in Kentucky. My Mother had plenty of friends living there. We moved to blacklick river and got into our boat. We Started in the evening. The water was too low. We had to Land over a night and day. We Started the next day. We got two miles below the falls on the Kiskaminitis river. We Landed. My father had a canoe tied to the side. It got loose going over the falls. Father went back for it.
I went out to gather flowers for the Child that was sick. The indians was laying behind a Large tree that had fell. I was at one Side and them at the other Side. When I went into the boat there was a man Came and told us the Indians was Coming. Again the time father was got back all the women and children was in the boat. The men went out to tye up the horses. The Sun was an hour an half high in the evening. They thought it best to go up to Mr. Hall's an stay to morning. When they were tying up the horses Seven Indians fired on them. They were hid behind a Large tree that fell down about fifteen steps off. The first fire they shot fathers right eyebrow off. When he was cutting one end of the boat loose he got a wound in the Left Side, when he was Cutting the other end loose they shot him through the other side. Father got the boat away before they could get in. He Saw an indian among the trees. He Called for his gun. Mother gave it to him. He shot him dead. Mother was smoking. Her pipe was Shot. One man run up to Mr. halls and was safe. The boat got into a whirlpool and went round and round for a while. When the open Side went toward Land they Shot in at us.
They followed us twelve miles Down the river. They Called for us to go to them or they would fire again at us. Mrs. Conmer and Son wanted to go out to them. Her husband was laying at her feet. He died the next day. They said they were all kikked and when father told him to desist or he would Shoot him the indians Shot him that moment. He fell across my Mothers feet. There was two dead men and two wounded. One of them died the next morning. There was no woman nor child hurted. They all Lay on the floor. There was twenty in all. They took my fathers horses. The others got theirs. My Mother worked the boat the whole night. We got within nine miles of Pittsburgh again daylight. There was men out on the Land burying some that was killed the Same Day my father was wounded. They came in a canoe to the boat to help us along.
One went on before us to pittsburg and had the Doctors ready when we got to pittsburg. Kind neighbors come to us when we got to pittsburg. Father lived forty days after he was wounded. He was willing to die. He said if it had been the will of providence for him to Live to See his Children raised he would have been satisfied. He Left them to the Care of providence who promise to be a husband to the widow and a father to the fatherless. Many a time I went and covered myself up and wept when I heard him moaning when the Doctor was dressing his wounds. He got better and could sit up on the bed and talk to people when they came to see him. They shot the cannons on the fourth of July. The Doctors did not want them to Shoot the Cannons. He said it would make the wounds run. The one in his back began to run. There was one in both Sides. He died the eighth day of July in the forty Second year of his age in the year ninety four. He is buried in Pittsburg. There was no friends to follow his remains to the grave but a younger sister and myself. Mother was not able to go. The youngest Child was eleven days old. There was plenty of neighbors to go. It was a wet day he was buried with the honors of war. After my Mother got well I went with her to the grave yard, and showed her where father was buried.
Father went down over the mountains to See his father and Mother before he went away. He bought School books and bibles for all that was able to go to School. He did not live to see his children sent to School. He had a Brother Come to see him when he was laying on his death bed. He went home after Some time. Father sold the boat himself. He knew he would not go down the river any farther. We lived a while in the boat before we moved up to the City. His brother came back again. Father was dead before he got back. His Brother stayed with us till there was wagons Sent for us. We went over the mountains to Cumberland County and lived there three years. When we got there my father had another brother who came to see us. The clothes that was on father when he was wounded Mother showed to him. He looked at every bullet hole that was in them. He wept like a Child. We lived in Cumberland County three years and went to School. We were all good common Scholars but oh it was at the expense of my father's Life. We got our own place back. We moved home. We got along wonderful well. We all lived together. We did not live abroad-, providence was very kind to us and how thankful we ought to be to God for preserving us through Such dangers.
It was a party of twelve that went to pittsburg to trade. The people would not trade with them. They got angry and killed all they could that day. There was three men went down wounded. One of them died. The other got well. It was the last war that was in that part of the Country. It was in the year one thousand seven hundred and ninety four when all these things happened. I never had Spite at the indians. They were very bad treated.
There were Seven children livng at the time of My fathers Death. They are all dead but myself. I am the oldest of them. My Mother lived fifteen years after my fathers Death.
I was born in the year one thousand Seven hundred and eighty four february the fourteenth. I was married to my husband Robert Leason in the year one thousand eight hundred and two. He departed this life february the twelfth aged eighty seven in the year one thousand eight hundred and sixty three.
Notes:The narrator departed this life October 6, 1869 being eighty-five years and eight months of age.

---
See p. VI (from an unknown history)-From Cumberland County, PA, moved to Crooked Creek near Shelocta when they had one child. Could not send children to school so sold farm to go to Kentucky shortly before last child, Anne, was born. Went down Kiskaminitis river to Kittanning and to Pittsburgh on the Allegheny by flat boat. Captain Sharp was wounded by Indians. Died and was buried in Pittsburgh.
---
*Note-The following article from the Pittsburgh Dispatch, May 5, 1913. has errors of fact which results from the intermingling of two separate personal histories. The father of Capt. Andrew Sharp was a Thomas Sharp, husband of Margaret (or Mary) Elder. Facts associated with John Carter have been underlined. R.A. Stumpf.:
BONES OF CAPT. ANDREW SHARP IN WOOD STREET CHURCH CRYPT
John Carter, Descendant of Revolutionary Hero, Tells How Founder of Sharpsburg Met His Death From Wounds by Indians on Allegheny[Kiskiminitas] River
As the glorious Fourth of July draws near and the cry is generally raised, as it has been in recent years, for a "safe and sane" celebration, it is interesting to know that one of Pittsburgh's earliest heroes gave up his life because of a Fourth of July celebration. It was not because of tetanus following the explosion of a giant firecracker, the premature discharge of a revolver or a rocket falling from the sky and piercing his shoulder. It was doubtless, in all Pittsburgh's history of Fourth of July celebrations, the most unique accident ever recorded. An article published in The Dispatch a few days ago has revived the story of the death of Capt. Andrew Sharp, son of Capt. James Sharp, whose name is perpetuated by the borough of Sharpsburg.
Andrew Sharp and a friend and his family were coming down the Allegheny[Kiskiminitas] River on a raft when fired upon by Indians. Both men were shot. Conner, the friend, died the next day. This occurred near the present site of Sharpsburg. Sharp was taken to Pittsburg, where he died 30 days after the shooting, on July 8, 1794. He was recovering from his wounds when on the morning of the Fourth of July, 1794, patriotic citizens of Pittsburg fired the first of several cannon in celebration of the day. The first report so startled Captain Sharp that he leaped from his bed and in so doing opened the main wound and died in four days, the physicians "being unable to check the flow of blood." His funeral was held from the First Presbyterian Church in Wood street, then built of logs, and the story of the funeral, which is in the possession of John Carter of 339 Brownsville avenue, Southside, a descendant of the Revolutionary hero, recites that the one hundred and twenty-fourth psalm, the captain's favorite, was read. The body was buried in the church cemetery in Wood street. The bones were among those whose identity was lost in the many years that intervened between the close of the eighteenth century and the dawn of the twentieth, when the present First [Presbyterian] Church was built and, with other unidentified bones they were placed in the crypt under the northwest corner of the present edifice.
Mr. Carter was positive of that when seen by a Dispatch reporter at his home yesterday, and old documents that he had bore out his statement. Carter added that the captain's first name had been used erroneously as Matthew by the Dispatch's first informant, on whose data the other article was written.
---
From The Pittsburgh Press, Sunday July 1, 1973,page 3:
July Four In Days of Yore, by George Swetnam
Lawrenceville is a prime place for Independence Day celebrations, and has been since before it was laid out by a former Virginian named William Barclay Foster. That was almost 160 years ago. But even before he bought the farm, its picnic area---" a beautiful grove about two miles north of the Fort," Fort Fayette, on the Allegheny River between 9th. and 11th. Streets--had been recognized for years as the spot for the feasting and toasting which a grateful citizenry owed the day of their freedom. After at least a century and three quarters, the tradition continues. Arsenal Park will ring Wednesday, with a 50-gun salute and fireworks--but no politics. This will be a departure from some early years when separate picnics were held by Federalists and Jeffersonians.
There's a tradition that for a while after the close of the American Revolution some celebrations of Independence Day were held at Grant's Hill, site of today's Courthouse. But the first appears to have been in 1797. On June 28 of that year John C. Wallace, stationed at Fort Fayette wrote to John Barron, Esquire:
Sir:
We conceive the Fort the most eligible situation to commemorate the anniversary of American independence, it appears to accord with your wishes also-----At any time you may think proper to appoint and adopt such measures as you may suppose necessary for our accommodations on that day---
A copy of the letter is still preserved by his great-great-grandson William P. Wheeler of 164 Seegar Rd. But after some research he has been unable to identify John Barron. Family papers indicate this was the first celebration, though not whether at Fort Fayette, in Pittsburgh, or in the area.
Newspaper files show the event was held with 16 salutes fired "at the riverfront"----presumably at the fort. Then the group, which included many Revolutionary War veterans, went by barge to the grove. Files show no indication of a celebration in 1796.
The precedent--if it was one---was carried on by various groups in later years.
–†–†–†–†–†–†–†–†–†–†–†–†–
It is evident from Hannah's letter that, while it may not have been the first public July 4 celebration in Pittsburgh,
there was one in 1794. -----R.A.Stumpf