ARRIVAL IN KINGMAN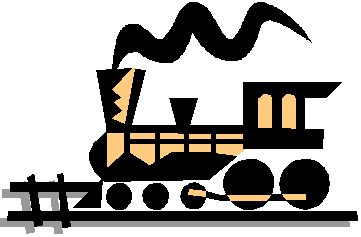 [Probably Sunday Nov. 14, 1886]
I was surrounded with Indians as I got off the stage--I could scarcely get in for them--they stood around the door and laughed and chattered--I could not understand them--they came to the hotel to get the broken victuals for which they do the scrubbing and dirty work. We have all Chinese servants--all men and good cooks they are--we have the best of everything--they are all dressed when they come to town--but at the camp they go naked.

Nov. 15--It rained and hailed yesterday. Tom built a forge--Jim took the horse with pack saddle to the Park [Mineral Park P.O.,AZ] to bring over a grindstone. 'Will' started this afternoon on the claim he had been prospecting and found mine assayed at 20 oz. gold.

Nov. 21, Sun.--it has stormed and snowed all night and day and bad weather as I ever saw in PA though not so cold yet as it gets there. There is nothing we coud call vegetation to be seen.

Nov. 22--Jim and John went to the mines this morning--'Will' not so well--we stayed at hotel all morning--called on Mrs. Hyde in afternoon--and took a walk to the nearest mines just at the edge of town--this is county seat and largest town in county--is not larger than Sykesville [PA]--nearly all the houses are built of adobe--decent-looking houses but not substantial--an addtion to this hotel and used as a sleeping room fell in and killed the proprietor and his wife and one child, two children escaping. We occupy the room used by Mrs. Wilson, wife of one of California's millionaires. She came back on a visit to their mines today, only remained for dinner--she is a business woman.


---
Inserted here is copy of a letter Eliza wrote this day to her son, Joe, in PA:

Mineral Park Oct [sic] 22 (should have read Nov 22)

Dear Joe, We have been here almost a week and do not know how long we will [stay?]. Not long [we think?] as it would take a small fortune to stay here all winter. have been trying to persuade "Will" to go East or at least leave here as he is not so well as he was when he left home. the air is too rare for his lungs, he cannot climb easily as I can. he and I were [-ing?] to the mining [...illegible... ] direct, but much farther by the Burro path we had to follow it winds around points, beside a precipice at the base of which lies the carcass of a horse which fell over loaded with wood. the path is scarce a foot wide, the mountain close to the right, around a butte which a [sic] wished to ascend but had no time. John and Jim have been at the mines all week digging for ore. they have one tunnel about 50 ft and another about 10 ft. they have some good ore on the Dump, have not sold any yet. they have a good Cabin to stay in but too small for all of us. Jim got dinner thought I was too tired, had good Bread Jim baked Splendid Steak Penn butter, Bologna Tea, and to celebrate the occasion canned apricots, all well got up. The mines are in the Hualapai Mts with the Sacramento Valley on the right, going from here and the Hualapai Valley on the left of the mountain all [?] in the Hualapia [sic], Indian, Res. On the way up I could see into Cal Nevada, and Utah, such strange plants, Brush, and Cacti. this town is the County seat. the [?] are trying to have it moved to Kingman, the largest town in the County, about as large as Sykesville. the houses are built one story and of adobe. There is a school of about 12 or 15 scholars. the teacher gets $10.00 per month. wish I could teach school, could afford to stay then. I was met by about a dozen Indians big and little when I got off the stage. some of them talk English. they wear clothes in town, American fashion-, but go naked when at their own camp. they are around the Hotel most all day, after the broken vituals [sic]. Antelope, a young squaw just passed my window. she is considered the handsomest around but drinks like a fish, and is bad as can be. The married ones are decent, would be killed if they were not. they pack hay and wood to town and do washing and cleaning. I want to get a Rabbit skin mantle from a Mohave squaw if I can. "Will's" friend thinks he can get me one for four or five doll. I wrote Lill [?] you to send $200.00 in Po Orders. If sent, send $300.00 more as we may take Will to Los Angeles with us. Tell Maj my advice would be to try for something farther East, this is a place to make and spend faster. "Will" thinks he would do well in store but so much has to be trusted out to go into the cattle business would require much capital. "Will" says if Maj had come when he wrote him first he could have had all the Butcher business in town as there was no butcher here then. Be good all of you and you will be happier there than any place seen yet. Love to Babies and all and write soon

your mother

---
Nov. 23--'Will' is better. He and I went up to the mines--they are in the Hualapai mountains--the highest peak, Sherum's Peak, called for a chief--is within 3 miles of town. We were very hungry and tired after a seven mile walk over the mountain and through the cacti and every kind of jaggery plant--saw some wiciups or Indian huts--saw some braves fancifully dressed, on horseback on the way to Hackberry, AZ--'Will' and Tom went to the Park to get the mail. Just saw 10-mule team come in with bells on to take Christie's ore to railroad--with two large red wagons unlike any ore wagons.

Nov. 27-Went up to the mine--found some pieces of float ore--helped sort some--they sacked 11 sacks of good ore to ship--it takes 16 sacks to make a ton--climbed the butte on the way--saw a train of pack mules tied in a single file and led by the driver. Such looking saddles almost covering the mule and curved metal hooks to put the sacks of ore on the mule--a single mule carrying as much as 6 or 8 hundred pounds.

Nov. 28, Sun.--Been all day sorting and labeling specimens--some very reliable ones--wrote home to Lill (daughter).

Nov. 29--Visited with Mrs. Sherman, our landlady, in the yard of the hotel; about 15 big and little Indians in the yard--saw baby about 2 months old entirely naked, quite pretty features; saw baby with sack of sand just large enough to cover its chest and bowels fastened on by strips of cloth wound around the body--the arms are next placed down the sides and more strips wound on arms, then it is fastened o a frame made of sticks, about an inch through, bent like an ox-bow and fastened by weaving grass back and forth part way down, leaving the top and bottom bare; the child is fastened to this by more strips and a kind of rim like an old-fashioned bread basket without a bottom put over the head.--pleasant ladies--got letter from Lill, so glad to hear from home. 'Will' not well today.
---