Of Great Americans, we have Sam Adams, George Washington, Thomas Jefferson, Abraham Lincoln, Tecumseh, Red Cloud, Christian Frederick Post and—Sacajawea. To them we owe about all we call the United States of America! For that great empire west of the Mississippi, we are indebted to Jefferson and Sacajawea—and wholly so, if we add the names of Kit Carson, Lewis and William Clark.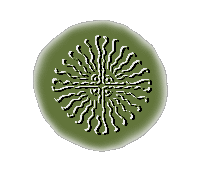 To Adams and Jefferson is principally due, the Declaration of Independence—the start of the foundation of free America. We may not have the right to include Post as an American—yet to him perhaps more than any other one man is due the credit for deciding the question whether Britain or France would control the splotch of ground that became the nucleus of our present U. S. A.— and had he lived long enough, he would surely have been a real U. S. American—he was that kind. We already know pretty well, the record of the lives of Adams, Washington, and the rest, but where would we turn the pages of United States history to read of the colossal result of the faithful and indomitable work of a captive Indian girl of the Shoshone tribe called Sacajawea? Yes, history tells that she was employed by Lewis and Clark—but she was not so employed; she was merely selected as the one of two or more wives of Charbono, a half-breed, who was employed by them as interpreter and guide; she, the only one of his wives was permitted to go along, because she was the most intelligent and strongest physically,—and they were to travel toward her home tribe in far Shoshone-land—in the Beaverhead country, the headwaters of the Missouri—and she alone, could speak their language,—her own native tongue— Clark thought she might be useful in dealing for horses with her people,—and so, she was suffered to go along, as they prepared to leave their winter camp at the Mandan village, in the spring days of 1805.

On February 11 (1805) Lewis records that Sacajawea gave birth to a fine boy; this was four years before Lincoln was born—and he also writes in his journal, that it was her first baby, and because of her youth, her labor pains were very severe, to relieve which, she was dosed with two buttons from a rattle snake crushed fine by the fingers, and which seemed to give immediate relief. He winds up his journal entry with: "perhaps this remedy is worthy of future experiments, but I must confess that I want faith in its efficacy."

On April 17th the expedition abandoned its 'Fort Mandan' winter quarters, repacked the boats and pirogues with their equipment and trade-goods, and began the long and strenuous voyage into the unknown wilds of the upper Missouri and over the seemingly impassable Rocky Mountains —poling and pulling their heavy-laden barge and bateaus over treacherous sand bars and around the dangerous sawyers and through rapids, whirlpools and falls; and in a hostile Indian region; manpower propulsion meant wading the shore waters, climbing cliffs or tramping the sedge in the crumbling river banks—hauling away on the rawhide tow lines—scouts and hunters ahead—and Sacajawea, with her less than two months-old babe close to her breast 'neath her blanket,—bringing up the rear. A heroine in moccasins!

On April 7th Clark writes in his dairy: "Shabonah and his Indian squar to act as interpreter & interpretress for the snake Indians— one Mandan & Shabonah's infant & Sah-kar-gar-we-a "—Sacajawea, as we now know it. On same date Lewis writes: "Capt. Clark myself and two Interpreters and the woman and child sleep in a tent, in the Indian stile formed by a number of dressed Buffalo skins sewed together with sinues —set out early this morning the wind blew hard against us from the northwest we therefore travelled slowly I walked on shore & visited the Black Cat." By the fifteenth — one week out — they reached the point, beyond which, they believed no white man had ever been—they passed many wild goose nests all built in trees—never on the ground —killed a few buffalo but all so 'meager'—poor in flesh—that they could make no use of them.

Each day one of the captains walked along the shore and scouted the country—never both away from the boats at the same time. River compared to the Ohio in flood rapidity of current—came to place where it was but 80 yards wide — sails used on the boats when available to aid rowing. These boats were built at Mandan, of cottonwood timber, flimsy and little suited to the dangers of such a trip—and the big one was sent back from Mandan, loaded with furs and a collection of curiosities for President Jefferson—those now used for the upward and dangerous part of the voyage, they called 'pirouges' and canoes, — divided between the men each carrying its proportion of trade goods, instruments, ammunition, flour, sugar, etc., so that in event of disaster to one, something might be saved.

Many buffalo, elk and deer,—but so poor as to be seldom used, beaver also were plentiful and trapped every night by the men—and furnished them all delicious food—as Clark remarks, he liked best, their 'tales and livers'—wild geese, swans, brants and ducks very plentiful—daily they record seeing great numbers of geese pasturing on the new grass of the prairies. One night a very large beaver was in two different traps–one foot in each —the traps belonged to different men and nearly caused a riot over its possession.

Lewis records on the 22nd that in all directions were immense herds of buffalo, elk and deer, and while walking along shore, a buffalo calf attached itself to him and followed him, until he embarked and left it. He saw a pack of wolves chasing a herd of buffalo, finally to catch a calf which was unable to keep up with the mother in the herd.

And so, by day they plod along, making 10 to 15 miles from camp to camp—when the wind is high they have to remain in camp, the frail outfit unable to contest the waves. Sacajawea is the only one of the party who knows what lies ahead —and that only because she knows her family and friends may be met in the far away. Little does she appreciate that she alone will be responsible for the success of the expedition; to her is due the saving to the future United States those great states of Washington, Idaho and part of Montana, for them the giant Hudson's Bay Company and Britain were in possession of and controlled practically all the region north of and in the Columbia's territory.